Sundarban Tour Packages
Sundarban Holiday Tour Packages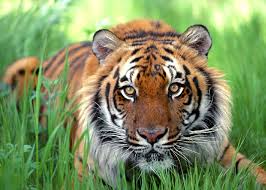 Are you a nature-lover willing to experience a taste of wildlife? What better than opting for a Sundarban Tour Package offered by Naturecamp Travels! Situated in the beautiful city of West Bengal, the term Sundarban actually means beautiful (sundar) and forest (ban). An abundant number of Sundari Trees in the area has rendered it the name of Sunderban.
Already declared as a UNESCO World Heritage Site, people visiting this place is drastically increasing with each passing year. If you have been planning for long to visit a National Park, Sundarban is the place to start with. Book our Sundarban Tour Package now and be prepared to create some unique memories which you can cherish for the rest of your life.
Why Visit Sundarban?
Anybody conscious about the environment will surely develop an instant liking for the place as it is strictly a Plastic Free Zone. People visiting the National Park are advised to throw all plastic material in the waste basket and not on the water. This is simply done to maintain the beauty of this place.
It covers a total area of 38502 km, one-third of which is covered in marshy areas. If you want to multiply the happiness derived, just try reading The Hungry Tide by Amitav Ghosh before booking our irresistible Sundarban Tour Package. Being the homeland of the world-famous Royal Bengal Tiger, the beauty of Sundarban is much more than what meets the eye.
Why Staying Safe Is Vital?
Staying safe in Sundarban is vital as it is one of the places where man-eater tigers still exist. Though they actively hunt for humans to feed, they rarely enter the habitation of humans to catch their prey. Though the Royal Bengal Tiger is quite dangerous, visitors approaching Naturecamp Travels for Sundarban Tour Package don't need to worry.
Our agents leave no stone unturned in assuring that you are not harmed in any way. We also have an adequate number of life jackets on our boats as safety measures. Don't try swimming in the water as it is abundant with Saltwater Crocodiles and Bullsharks. Visitors are advised to carry a hat and a powerful SPF sunscreen!
Places To Visit In Sundarban
Jhingamari Watch Tower
Bonnie Camp Watch Tower
Bhagabatpur Crocodile Park
Kumirmari Watch Park
These towers offer the visitors a wide view of the beautiful landscape of Sundarban.
Other Things To Do in Sundarban
Visit a local school or have a walk in the nearby village.
Relish the entertainment provided by the Jhumur (Tribal) dance.
Become part of a crab catching expedition.
Soak in the beautiful landscape.
Sundarban Holiday Tour Packages
2 Nights/ 3 Days:
Day 1: Pick up from Kolkata and transfer to Godkhali/ Sonakhali boat departure for resort via Gosaba and Sajnekhali. Visit Gosaba, Sajnekhali watch tower and temple. Night stay at our resort.
Day 2: After breakfast departure by boat for sightseeing - visit 2 watch tower, Dobanki and Sudhankhali. Enjoy short walk into the forest and viewing different type of birds, crocodile and spotted deer. Back to the hotel after boat ride. In the evening camp fire with snacks and tea (winter season). Night stay at resort.
Day 3: Breakfast at resort and local village tour by walk. Departure by boat for Godkhali/ Sonakhali and transfer to Kolkata by car. Tour end Sundarban.
1 Nights/ 2 Days:
Day 1: Pick up from Kolkata and transfer to Godkhali/ Sonakhali boat departure for resort via Gosaba and Sajnekhali. Visit Gosaba, Sajnekhali watch tower and temple. Night stay at our resort.
Day 2 : Breakfast and departure by boat for Godkhali/ Sonakhali via 2 watch tower, Dobanki and Sudhankhali. Enjoy short walk into the forest and viewing different type of birds, crocodile and deer. Transfer to Kolkata by car. Tour end.
Sundarban with Kolkata Luxury Tour - 5 Nights/ 6 Days:
Day 1: Pick up from Airport or Railway station and transfer to Hotel. Night stay.
Day 2: Full day Kolkata sightseeing, Visit Princep Ghat, Tagore House,
St. Paul's Cathedral, Victoria Memorial Hall. Night stay at Kolkata.
Day 3: Transfer to Godkhali jetty. Gateway of Sundarban. Transfer to our jungle resort via Gosaba and Sajnekhali watch tour. Night stay at our resort.
Day 4: After breakfast ready for sightseeing, visit watch tower at Dobanki, one of popular watch tower at Sundarban. Enjoy canopy walk way. Visit different creeks inside dense forest, after lunch enjoys village life of Sundarban. Night stay at jungle resort.
Day 5: Visit Sudhanyakhali watch tower. Visit Sarakhali, Bonbibi, Banbibi Varani and different island. Transfer to Kolkata.
Day 6: Transfer airport or railway station. Tour end.
Sundarban Birding Tour : 2 Nights/ 3 Days:
Day 1: Pick-up from Kolkata and transfer to Godkhali jety. Departure for Bali Island, one of beautiful village of Sundarban. Night stay at our Eco Camp.
Day 2: Early Morning Village Walk, You can find different bird like Small Minivet, Mangrove whistler, Grey-headed fishing eagle, Asian openbill stork, Lotens Sunbird, Baya Weaver, Lemon-rumped warbler etc. Back to camp and visit Dobanki, experience canopy walk at Dobanki. Visit deep inside the jungle with our experienced guide and naturalist. Night stay at our camp.
Day 3: Visit Sarakhali, Bonbibi Varani, enjoy different island, explore with our guide and transfer to Kolkata via Godkhali/Sonakhali.

Sundarban Luxury Cruse: 3 Nights/ 4 Days:

Day 1: Arrival Vivada Jety in millennium park .Only 60 Minutes from Airport and 20 Minutes from Howrah Railway station. Check in at the MV paramhasa. Sail for Sundarban. World largest Mangrove forest. Reach Namkhana.
Day 2: Early morning enjoy scenic beauty of Sundarban. Afternoon visit Mangrove Forest by walk. Also visit Crocodile project on Bhagabatpur Island. Night stay at MV Paramhasa.
Day 3: Early morning visit the Nethidopani watch tower. After breakfast enjoy extensive creek of Mangrove Forest. Later guests will visit Dobanke, Deer rehabilitation center.
Afternoon visit wildlife watch tower at Sudhayanakhali, one of popular Watch tower of Sundarban.
Day 4: Spend Morning at Bali Village. A tripical Sundarban Village, enjoy Village life of Sundarban. After breakfast transfer to Kolkata jetty by surface (4 Hour). Tour End

Our Services Include

Accommodation facilities in the best resorts and hotels.
Excellent breakfast and other facilities.
Great transportation facilities.
Tour operators who offer complete trip management.
Beautiful sightseeing- inclusive in our Sundarban Holiday Tour package.

Our Best Resorts Or Hotels Offer

First-class accommodation in deluxe hotels and resorts.
Premium quality accommodation along with exceptional services.
Various modern and luxurious amenities for the convenience of the tourists.
Easy availability of breakfast, lunch and dinner.
Medical team for all sorts of emergency assistance.
In-room dining, restaurant, open space and various other facilities.

Precautions While Travelling

Should carry basic medication like- septic cream, band-aid, medicines for stomach upset, cold and all your medicinal needs.
Must carry a torch, sleeping bags and other essential things.
Need to carry light food like fruits, chocolates and snacks.
Instead of drinking tap water, prefer coconut water or filtered water.

Reasons To Visit Sundarban

Officially declared as a UNESCO World Heritage Site, a trip to Sundarban can be your ideal getaway. Choose our Sundarban Holiday Tour package at Naturecamp Travels to visit the dense forests of Sundari Mangroves, spot the Royal Bengal Tiger, enjoy exciting boat rides and the rich biodiversity of Sundarban.

How To Reach Sundarban?

By Flight

Airways can be one of the most efficient means to reach Sundarban. The nearest airport is Netaji Subhas Chandra Bose International Airport in Kolkata which is just a 3 hours drive from Sundarban.

By Rail

Board a train from Sealdah to reach Canning within 1 and a half hour; the nearest railway station of Sundarban. From Canning, take a ferry to reach your destination.

By Road

Sundarban is connected to Kolkata by a well-laid roadways network. You can either hire a private car or a public transport.

Why Choose Our Sundarban Tour Package from Kolkata?

Customised holiday packages offered at affordable prices for visitors to choose from.
100% track record of client's satisfaction.
Provide everything you might require during the journey.
Wide range of tour packages to suit our clients' individual preferences.
Assorted holiday packages which comprise of beautiful sightseeing and various essential activities.
Affordable packages to suit every traveller's budget.
Packages inclusive of all service taxes to help you make the most of your trip.
Exclusive packages inclusive of luxuries you deserve.

Enjoy Your Trip!